Myles Stelly & Ryan LeBlanc / Owners

Over 40 Years of Pharmacy Experience
Gift Shop
Offering Tyler Candle Company products.
Refill Fast
Wait times less than 10 minutes
Personalized Care
When you call, you speak to a person.
Locally Owned
Serving the community of St. Martin Parish.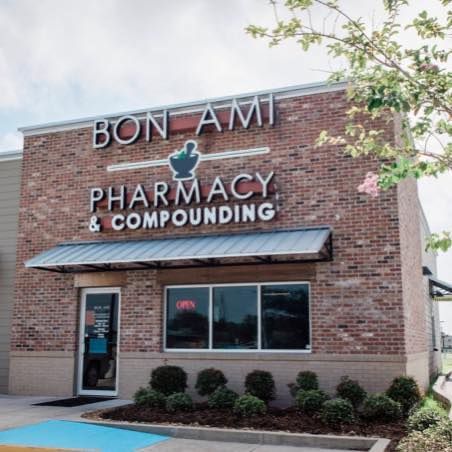 We are a locally-owned community pharmacy dedicated to providing personalized service at an affordable price. Bon Ami Pharmacy & Compounding is proud to be your source for all of your pharmaceutical needs. We offer a wide variety of services including conventional prescription filling, compounding, immunizations, medicare open enrollment, medication therapy management and much more. At Bon Ami Pharmacy & Compounding, you can count on personal attention provided by our caring, professional staff. Our expertly trained pharmacists and friendly staff pride themselves on making sure your pharmacy experience exceeds expectations. Visit us today to experience the Bon Ami Pharmacy & Compounding difference.